Be a RCP Lifesaver
With Compression Only CPR
It's safe to do!
It's easy to learn!
It's completely legal!
RCP Advanced Life Support
Is now offering
A NEW FREE CPR
"COMPRESSIONS ONLY" PROGRAM
60 MINUTE COURSE
Come and learn the most important part of saving someone's life
the first and third Tuesday evening of every month at .
EVERYONE IS WELCOME!
"LET'S GET THE WORD OUT".  "Performing chest compressions on people experiencing cardiac arrest may be just as good as and possibly better than, combining chest compressions with mouth-to-mouth ventilation". EWY, GA, et al... New England Journal of Medicine 2005
FREE COMMUNITY  
CPR PROGRAM
<![if !vml]>

<![endif]><![if !vml]>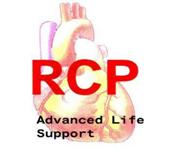 <![endif]>